In early February, I was fortunate enough to photograph Brent and Natalie's beautiful Phoenix wedding at The Farm at South Mountain in Phoenix, AZ. This was a gorgeous wedding with two incredibly gorgeous people and I'm so glad I was able to be a part of it! I have to say I have been SO excited to share this beautiful bride and this beautiful story on the blog!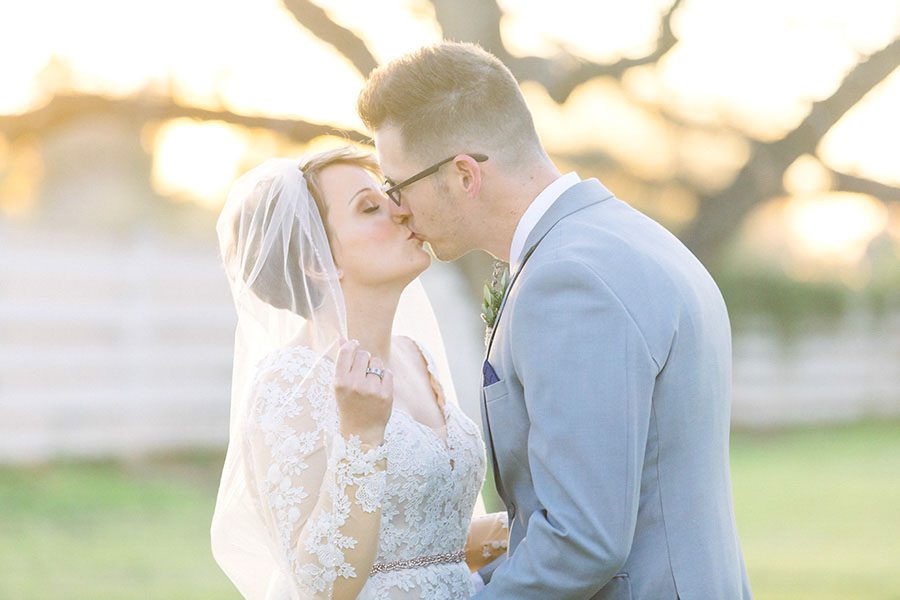 Brent and Natalie's Farm at South Mountain Wedding
Natalie is not only a bride, but has become an awesome friend over the last year! We have laughed, prayed and shared some hard times with one another. Natalie is an ovarian and cervical cancer survivor and is living with complications from her past operations, she has an uphill battle ahead of her, but if there is anyone brave enough to battle what life has thrown at them, it's Natalie!! You would never know her struggles from the way she goes about her life!
Natalie is an incredibly dedicated pediatric therapist. She just recently started her own business, Little Green Beans, which sends developmental sensory boxes once a month to families who are subscribed. She is also very dedicated to both Sadie and Casen, Brent's son and daughter. They have become such a loving blended family through this wedding! Needless to say, Natalie is amazing with kids! I've been praying away for her and Brent to be able to have a child of their own, but as they wait they are all about lovin' on and basking in the joy of having Sadie and Casen to giggle, play and adventure with!
Natalie and Brent's wedding was one of the least stressful weddings I've ever gotten to shoot! As a bride, she was so elegant without being stressed, yet she was so involved with the entire wedding process. It was magical to watch. Not only that, but with everything Natalie has overcome, it was amazing to see her happy and filled with joy. She looked downright amazing in every moment, even though she even had surgery the week before the wedding! I was in constant awe of her and her perseverance.
Brent's grandpa was the officiant for the wedding ceremony. He kept everyone rolling with his jokes, and it was full of sentiment and love for his grandson! What a great way for the bride and groom to keep all generations involved in their day and preserve a legacy! I'm sure it was a blessing for his grandpa to get the opportunity to marry his grandson!
I'm so happy for Brent and Natalie! Brent is an amazing guy. He's always ready to support Natalie and he's been such a loving and attentive partner to her. It's been an amazing ride getting to know them both.
XO, Brent and Natalie. You two deserve all of the love life has to offer and I'm so glad you found one another! Your day was beyond special. Much love to you both!
Their Amazing Arizona Wedding Vendors
Officiant: Reverend Thomas Douglas — Brent's Grandfather
Venue: The Farm at South Mountain
Catering: Santa Barbara at the Farm
Shoes: Kate Spade for KEDS
Dress: Suzanne's Bridal Boutique
Tux: Nick's Menswear
Makeup: Aneasha Meade
Hair: Emily Anderson
Bridal Party Hair: Lauren Carey
Wedding Cake: Amour de Sucre
Entertainment: Infinity Entertainment
Wedding Photography in Phoenix, Scottsdale, and Worldwide
Are you a bride who loves adventure? If you're planning a Phoenix wedding, a Scottsdale wedding, or a destination wedding, please drop me a line. I would love to hear about your love story and to capture your joy.